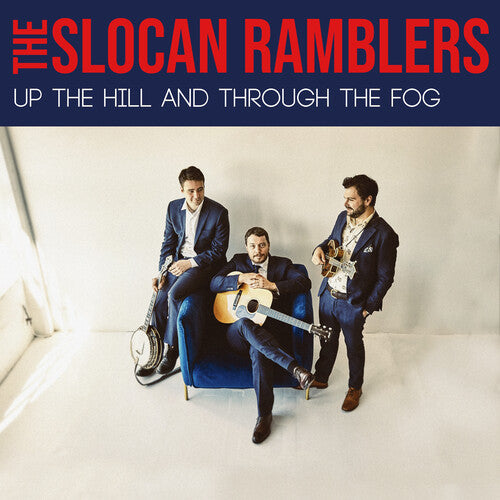 The Slocan Ramblers
Up the Hill and Through the Fog
Pay in 4 interest-free installments for orders over $50 with Shop Pay.
Only 12 left in stock.
Bluegrass music is nothing short of catharsis for The Slocan Ramblers. On their new album 'Up the Hill and Through the Fog', the all-star Canadian roots ensemble channels the past two years of loss into a surprisingly joyous collection of twelve songs intended to uplift and help make sense of the world. Though the past few years have brought the group accolades-their 2019 album was nominated for a Juno Award and the trio earned the Momentum Band of the Year Award from the International Bluegrass Music Association in 2020-that same momentum was abruptly halted by the pandemic's brutal impact on live music. Over the next year, bandmates Adrian Gross and Darryl Poulsen both lost close family members and their bassist decided to step back to spend more time at home. They channeled these tumultuous changes into some of their most honest and direct compositions yet. 'Up the Hill and Through the Fog' showcases the breadth of their varied influences while staying true to their roots in the rough and tumble bluegrass scene of Toronto's no-nonsense bars and dancehalls. From Frank Evan's classic, dusty vocals, to John Hartford-inspired lyrical musings, it's all buttressed by impeccable musicianship, and emotionally raw songwriting from the three core members. This is roots music without pretension, art powerful enough to cut through the fog of the past two years and chart a more hopeful course forward.