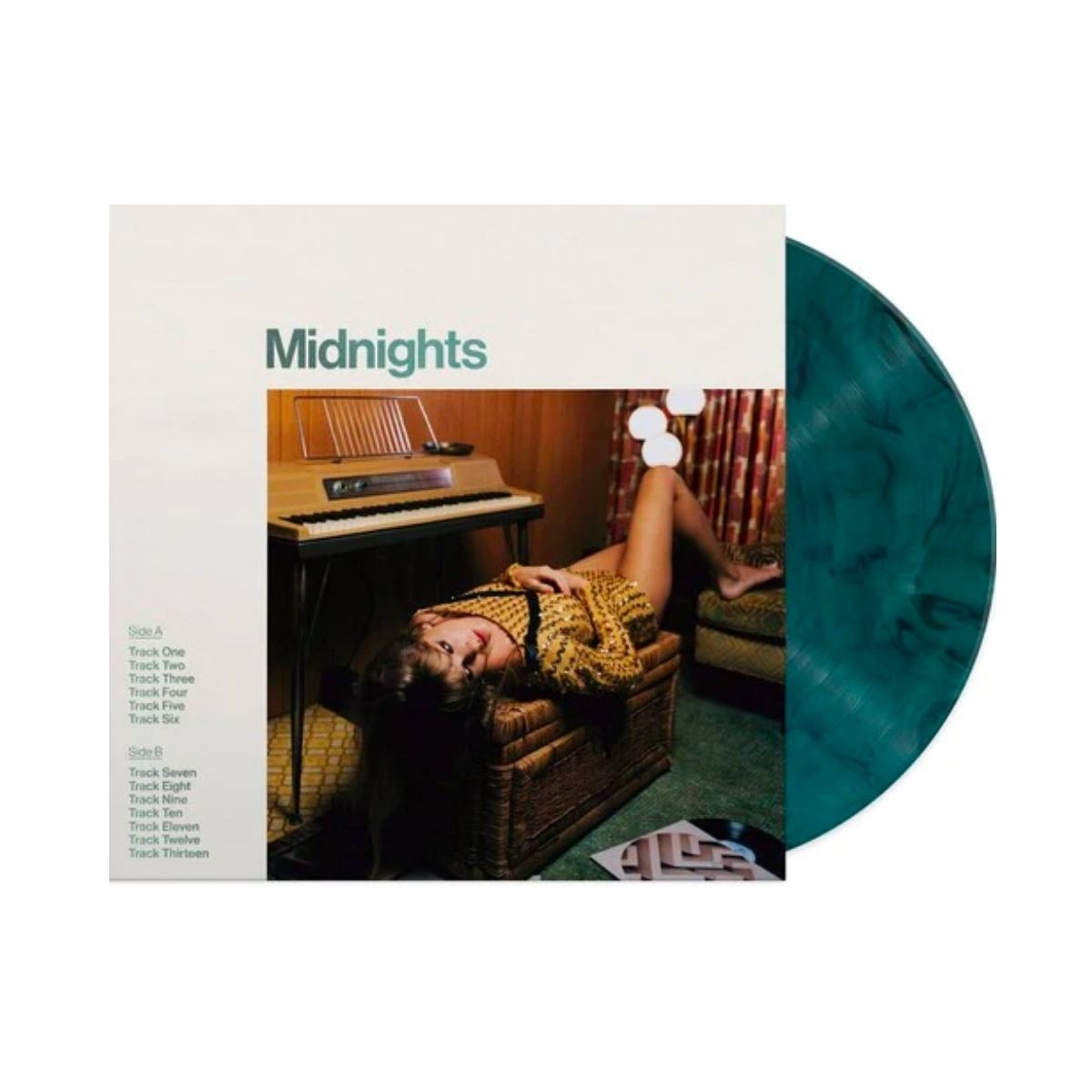 Taylor Swift
Midnights [Jade Green]
Pay in 4 interest-free installments for orders over $50 with Shop Pay.
'Midnights' is the 10th album from everyone's fave "Anti-Hero" and pop superstar Taylor Swift who became the first musician to hold all ten spots on the Billboard Charts' #Hot100.
Released to phenomenal reception by Swifties and critics alike in 2022, the album was co-produced by multi-GRAMMY-winning legend Jack Antonoff, Sounwave, Keanu Beats, Jahaan Sweet and more! It's a collection of music written in the middle of the night, a journey through terrors and sweet dreams. The floors we pace and the demons we face – the stories of 13 sleepless nights scattered throughout Taylor's life. Jade Green Vinyl Pressing.