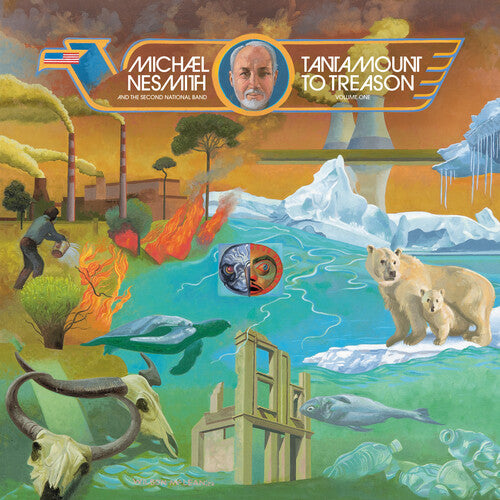 Michael Nesmith
Tantamount To Treason Vol 1: 50th Anniversary - 180gm Blue & White Splatter Vinyl
Pay in 4 interest-free installments for orders over $50 with Shop Pay.
Only 7 left in stock.
Limited blue and white splatter colored vinyl LP pressing in gatefold jacket. Limited 50th Anniversary expanded reissue release of Michael Nesmith And The Second National Band's 1972 album Tantamount To Treason, Volume One. 7A Records have remastered the album and included five bonus tracks. Features a brand new cover painting by Wilson McLean, who also painted the original 1972 album cover.