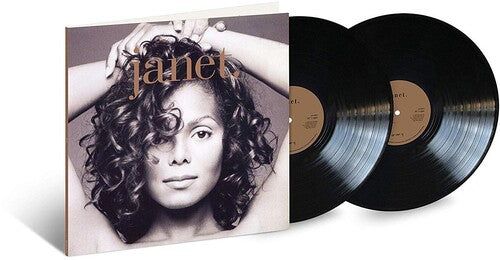 Janet Jackson
Janet. [2LP]
Pay in 4 interest-free installments for orders over $50 with Shop Pay.
Only 15 left in stock.
Double vinyl LP pressing. Reissue of this 1993 album including "Whoops Now, " which was previously made available only as a hidden bonus track on CD and digital versions of the album. Janet is the fifth studio album by Janet Jackson, released on May 18, 1993. Prior to it's release, Jackson was at the center of a high-profile bidding war over her recording contract. In 1991, her original label A&M sought to renew her contract, while others, such as Atlantic, Capitol, and Virgin all vied to sign her. After meeting with Virgin owner Richard Branson, she signed with the label. The contract was worth an estimated $40 million, making her the world's then-highest paid musical act. In the United States, Janet became the singer's third consecutive album to top the Billboard 200 and her first to debut at #1.