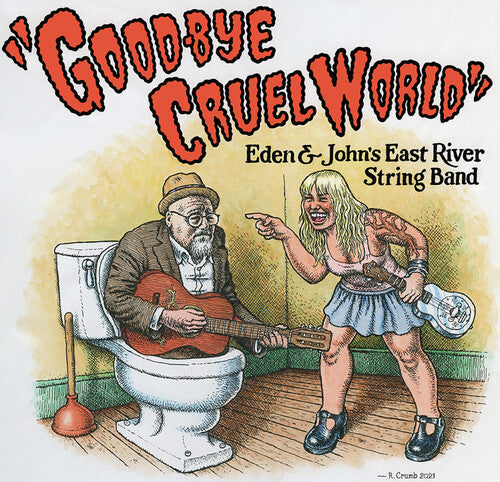 East River String Band
Good-Bye Cruel World
Pay in 4 interest-free installments for orders over $50 with Shop Pay.
Only 12 left in stock.
Eden Brower & John Heneghan's East River gang returns with their first studio record since 2018's "Coney Island Baby". "GCW" features ex- Cheap Suit Serenader Robert Crumb on vocals, ukulele, mandolin & tiple as well as veteran member Ernesto Gomez on harp, vocals and panjo! They render classics such as "Lindberg Hop" and Big Bend Gal" and also deliver their take on the state of the world in "The Pandemic Is On" written by Crumb & Heneghan featuring Crumb on lead vocals. Old pals Eli Smith, Walker Shepard, Pat Conte & Geoff Wiley also appear on one track the killer instrumental "Good-Bye Cruel World Cotillion". A killer record recorded live in the studio in the South of France & Brooklyn NY. Cover by R. Crumb includes 24"X 24" poster of cover.