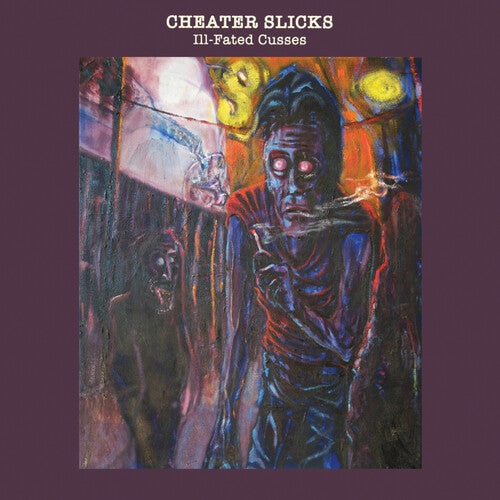 Cheater Slicks
Ill-Fated Cusses
Pay in 4 interest-free installments for orders over $50 with Shop Pay.
Only 1 left in stock.
Cheater Slicks, the take-no-prisoners Columbus, Ohio-based trio, return to Los Angeles' In The Red Records with the thrilling, musically diverse Ill-Fated Cusses, their first album in eight years and their first package for the label in twenty years. The ten-track collection follows Piano Tunnels, a freewheeling, improvisation-based benefit collaboration with vocalist Bill Gage, whom the band has known since the then newly-formed trio and the singer's group BILL were working in the Boston area in 1987. Other players joined this record other than core members Tom and Dave Shannon and Dana Hatch. Will Foster, who recorded the record, is heard playing various keyboards and MIDI instrument emulations on the finished record. Most interestingly, James Arthur, of Fireworks and the Necessary Evils, was drafted to play bass, and he appears on every song on the album. Cheater Slicks had not deviated from the two-guitars-and-drums formula since it's early days in Boston, when bassists Dina Pearlman, Allen "Alpo" Paulino of the Real Kids, and Merle Allin, brother of the notorious GG Allin, all rotated through the group. After thirty-five years in business, it makes about as much sense to pigeonhole Cheater Slicks as simply a "garage-rock band" as it would to call the Rolling Stones a "blues band." Ill-Fated Cusses, more than any other album in the group's discography, explores a broad musical palette on it's nine original songs and one cover, Memphis rockabilly icon Charlie Feathers' stark barroom murder ballad "Cold Dark Night." This latest chapter in the Cheater Slicks saga moves into bracing new territory without sacrificing the uncompromising blood 'n' guts tactics that have long made them a formidable force in American rock 'n' roll.