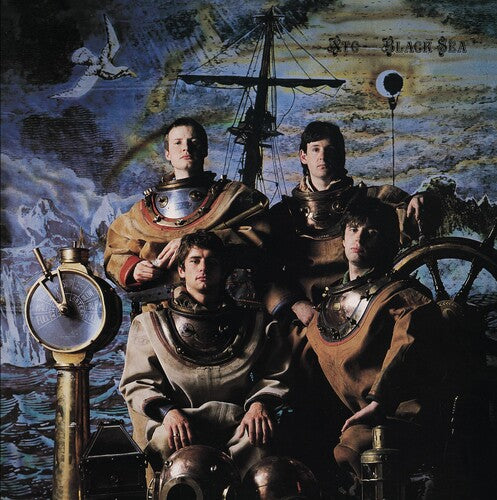 XTC
Black Sea (200Gm Vinyl)
Pay in 4 interest-free installments for orders over $50 with Shop Pay.
Only 10 left in stock.
Limited 200gm vinyl LP pressing. It's not necessarily a sound associated with XTC per se but, with the twin guitar line-up now fully settled, relentless touring schedule and thoughts of recording with Lillywhite and Padgham in the studio where the same engineer/producer combo had established that drum sound, thinking of XTC in rock band terms was the ideal approach for the multitude of songs Partridge and Moulding were individually producing. Preceded by a set of live demos at Phonogram studios, XTC knew exactly what it wanted from a fourth album - even down to the original album title: Work Under Pressure (which helps make more sense of the sleeve photo), prior to setting foot in The Townhouse for the main recordings. The switch to Black Sea was made only to allay the then band manager's sensitivity to the title being interpreted as a criticism of his management style. More power rock than power pop, when released in Sept. 1980, the album became XTC's first Top 20 chart album in the UK, narrowly missed the Top 40 (#41) in the USA where it was issued in November, but spent an impressive 24 weeks on the Billboard chart nonetheless. 'Generals And Majors' and 'Towers Of London' provided twin back to back Top 40 UK singles released either side of the album in a tight eight weeks' release space in September and October, while 'Sgt. Rock' propelled the band back into the UK top 20 in January 1981. The sense of immediacy, the rush of a band fully living up to it's potential is as apparent now as it was when the album first came out.