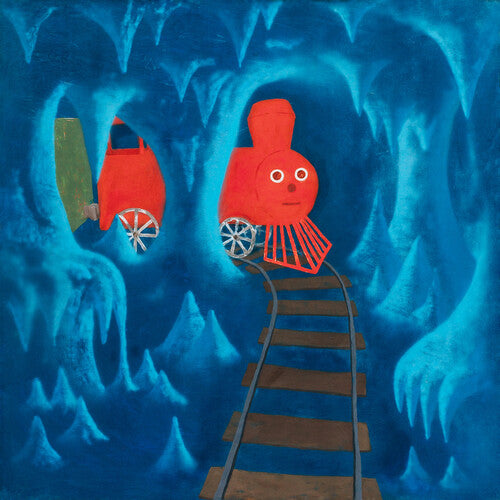 Wilma Vritra
Grotto
Pay in 4 interest-free installments for orders over $50 with Shop Pay.
Only 1 left in stock.
The second album from the transatlantic duo Wilma Vritra is richly orchestrated, replete with references to faith, mythology, and the cosmos, it's 11 tracks grapple with themes of self-preservation and refuge from the world, even as they edge their way to a sort of redemption. Grotto is the work of two musicians separated by an ocean but undoubtedly operating on a shared wavelength. One is Will Archer, a Newcastle-born but London-based multi-instrumentalist and composer who today records as Wilma Archer, but who you might also know for his writing and production for artists like Celeste, Nilufer Yanya and Jessie Ware. Wilma Archer's debut solo album A Western Circular, featured guest spots from the late MF DOOM, Future Islands' Samuel T Herring, Sudan Archives and Laura Grove. The other is Hal Donell Williams Jr, aka VRITRA - a Los Angeles-based rapper whose tales of graft and grind are often couched in spiritual or cosmic terms. VRITRA has previously collaborated with Matt Martians via The Jet Age of Tomorrow, Pink Siifu and YUNGMORPHEUS. Grotto's striking cover image is by Swampy, an enigmatic Californian street artist whose itinerant lifestyle - tales of squatting and train-hopping across North America - have made him a demi-mythical figure. A playful image, but it communicates the album's themes - of a voyage through darkness, and the promise of light at the end of the tunnel.