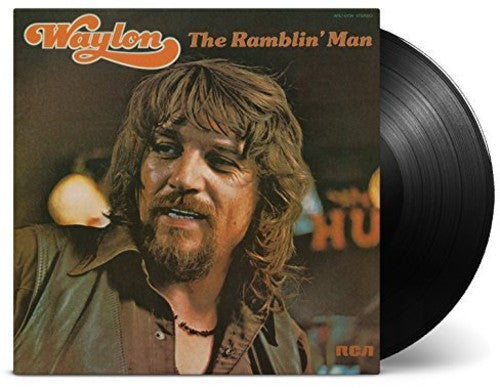 Waylon Jennings
Ramblin Man
Pay in 4 interest-free installments for orders over $50 with Shop Pay.
Only 6 left in stock.
Limited 180 gram audiophile vinyl LP pressing. The Ramblin' Man is an album by Waylon Jennings, released in 1974. With a slightly more commercial sound than some of his previous records, The Ramblin' Man remained true to Jennings' outlaw country image and uncompromising musical vision. The album was released at what was still considered to be the height of the outlaw movement in Country music, and this was reflected in it's chart success, with the LP peaking at #3 on the Country charts. Jennings produced it himself, with Ray Pennington co-producing 'Oklahoma Sunshine' and 'I'm a Ramblin' Man'. The album also includes a gutsy cover of the Allman Brothers' 'Midnight Rider' cementing Jennings' fearless reputation as a leader of the 'progressive' Country sound.