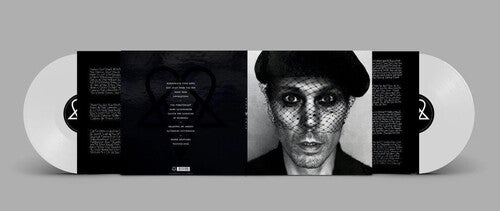 VV
Neon Noir
Pay in 4 interest-free installments for orders over $50 with Shop Pay.
Only 1 left in stock.
Limited white vinyl. In the annals of 21st century alternative rock history there are few artists who cast a longer or more peculiar shadow than Finnish Love Metal pioneer Ville Valo. After all, his band HIM were easily among the most iconic and idiosyncratic groups of the millenium. Zealously revered, gleefully reviled but impossible to ignore, their music left an indelible mark on a worldwide legion of fans. The scarlet letters stood for His Infernal Majesty. Their founder stood for something delightedly out of step with the status quo. "We only hoped to temporarily redirect hard rock's blood flow from the nether regions towards the heart", reminisces Ville Valo, the singer, songwriter and primus motor of HIM. Judging by the monolithic presence of the Heartagram in any account of music this side of the millennium it's apparent that he succeeded.