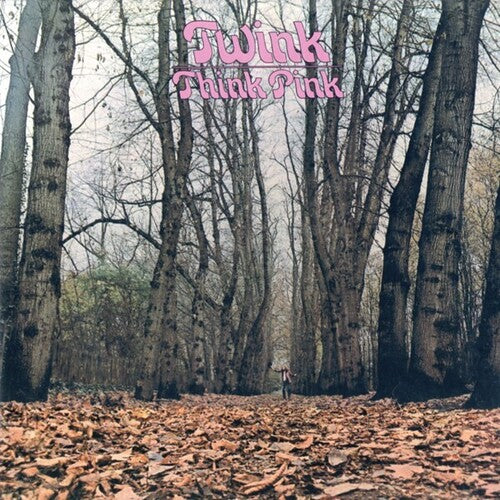 Twink
Think Pink - Clear Pink Vinyl
Pay in 4 interest-free installments for orders over $50 with Shop Pay.
Only 3 left in stock.
Twink (born John Alder and now known as Mohammed Abdullah) is an English drummer, actor, singer, and songwriter who was a central figure in the English psychedelic movement. Starting out in The Fairies in 1964, Twink joined The In-Crowd in 1966 which included Steve Howe on guitar. The band changed it's name to Tomorrow and producer Joe Boyd has cited one of their shows at the legendary UFO Club in London, and Twink's performance in particular, as the zenith of 60's pop culture. Following the break up of Tomorrow, Twink joined The Pretty Things becoming famous for his on-stage antics, climbing the speaker stacks and diving into the audience. Towards the end of his time with The Pretty Things, Twink recorded his first solo album Think Pink which was released in 1970. Supporting musicians included The Deviants, Paul Rudolph on guitar, Duncan Sanderson, and Steve Peregrin Took (of Tyrannosaurus Rex). This line-up would later become the first incarnation of The Pink Fairies. The stereo version of Think Pink is reissued now as a limited edition on clear pink vinyl.