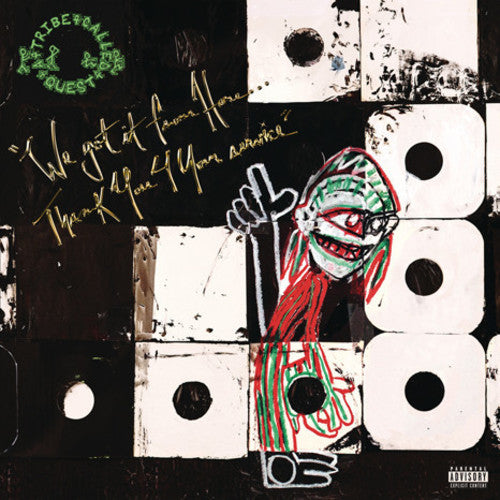 Tribe Called Quest
We Got It From Here: Thank You 4 Your Service
Pay in 4 interest-free installments for orders over $50 with Shop Pay.
Only 16 left in stock.
Double 150gm vinyl LP pressing. 2016 release. We Got It from Here... Thank You 4 Your Service is the sixth studio album by American hip hop group A Tribe Called Quest, their first in 18 years. The album features guest appearances from André 3000, Kendrick Lamar, Jack White, Elton John, Kanye West, Anderson Paak, Talib Kweli, and the group's most frequent collaborators Consequence and Busta Rhymes. The album features contributions from band member Phife Dawg, who died several months prior to the album's release. The album's title was chosen by Phife Dawg, and although the other members did not understand it's meaning, they kept it in place after his death.