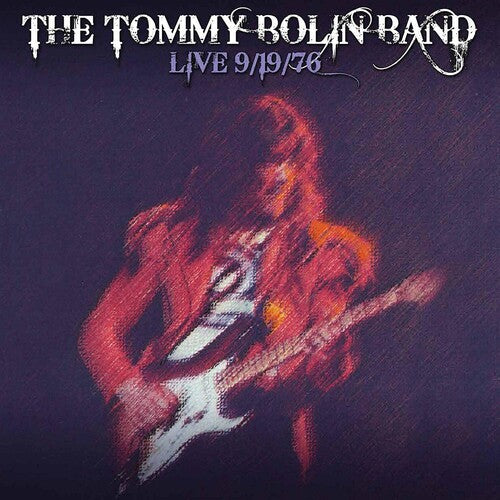 Tommy Bolin
Live 9-19-76
Pay in 4 interest-free installments for orders over $50 with Shop Pay.
Only 11 left in stock.
Tommy Bolin is one of rock music's greatest guitar legends. His unique approach encompassed all styles of hard rock, blues, classical, progressive, fusion and jazz. During his short time on planet Earth, he delivered the goods as the dynamic guitarist with Zephyr, then his work with the prog-rock groove of Energy. His popularity grew immensely with his highly acclaimed guitar work on Billy Cobham's Spectrum, further trailblazing his funk-infused rock guitar playing with The James Gang, ultimately hammering out the big prize as lead guitarist of the heavy metal rockers Deep Purple. One rare night in Albany, New York, our guitar hero once again proved that he was a natural performer and a virtuosic guitarist of the classic rock era. With his amazing band featuring Mark Stein, Norma Jean Bell, Jimmy Haslip and brother Johnnie Bolin, Tommy Bolin championed hard rockin' renditions of his classics "Teaser," "You Told Me That You Loved Me," and "Post Toastee." For the first time ever on super limited edition vinyl, Friday Music is pleased to announce The Tommy Bolin Band's Live 9/19/76. Mastered impeccably by long-time Tommy Bolin reissue producer Joe Reagoso from the official Tommy Bolin Archives tapes, you will clearly see how Tommy influenced generations of musicians. On on limited edition smokin' hot translucent red vinyl.