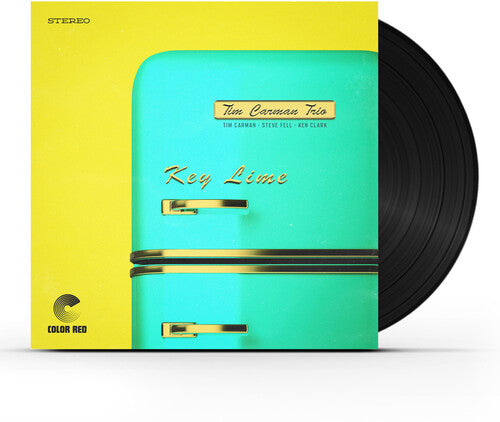 Tim Carman Trio
Key Lime
Pay in 4 interest-free installments for orders over $50 with Shop Pay.
Only 2 left in stock.
Key Lime, Tim Carman Trio's debut LP, is no-frills, timeless, B3 organ trio jazz. Inspired by 60s icons like Big John Patton, Jimmy Smith, Brother Jack McDuff, Ben Dixon, Donald Bailey, Roy Haynes, Kenny Burrell, and Grant Green. Tim Carman (drums), Ken Clark (organ), and Steve Fell (guitar) harken back to an age where blues, gospel, jazz, and soul music combined and simmered in barrooms across the country. Tim Carman, who's main gig is playing drums with the heavy-blues trio GA-20 (Colemine/Karma Chief Records), crafted the idea for the project in 2020 while off the road due to tour cancellations. Immersed in some of his favorite 60s records, Tim sought to fill a void he noticed in the current jazz world. With a runtime just shy of 40 minutes the LP is a healthy dose of original tunes, like the laid back "Blues For Bob� and Ken Clark original "Insomnia, � lesser known jazz gems, like the blazing "Scoochie (Hancock) and lone ballad "Not A Tear� (Stevenson), and jazz classics, like Rollins' "Sonnymoon For Two� and a unique take on Powell's "Buster Rides Again.�  Recorded live in a single day, the trio captures and creates a fresh spin on the old-school feel and off-the-cuff nature of some of their favorite 60s Blue Note, Verve, and Impulse! Recordings. Best spun at late night cocktail parties with spirits aplenty.