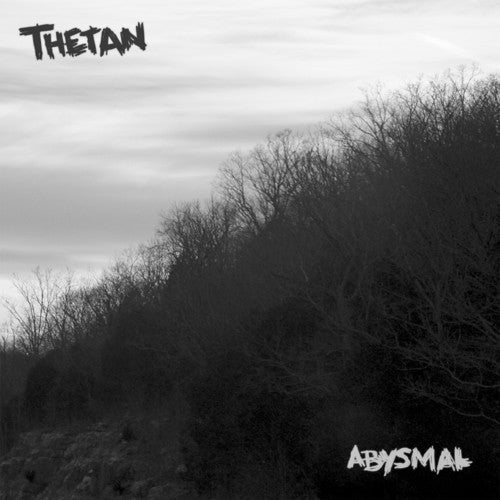 Thetan
Abysmal
Pay in 4 interest-free installments for orders over $50 with Shop Pay.
Only 1 left in stock.
After nearly a 4 year hiatus from releasing new material, Thetan deliver their 2nd full length, Abysmal. Carrying on their legacy of depressive powerviolent hardcore, this new offering explores more nuanced stylings, though never fully straying from the pulverizing delivery that they have called home for nearly 8 years. Clocking 18 songs of abusive hardcore in just as many minutes, Abysmal is rounded out with animated vinyl etchings done at Black Matter Mastering, fully complimenting the sonic chaos.