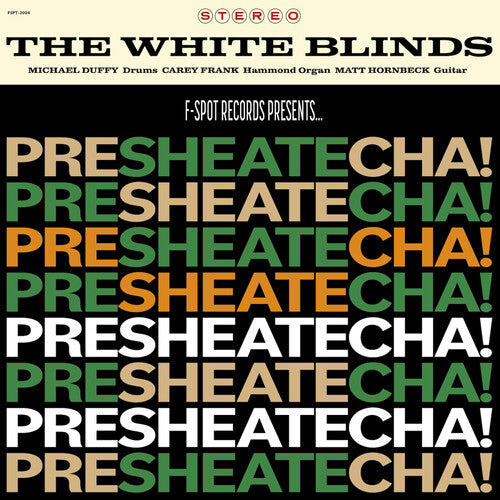 The White Blinds
Presheatecha!
Pay in 4 interest-free installments for orders over $50 with Shop Pay.
Only 4 left in stock.
Vinyl LP pressing. Since their debut album in 2018, The White Blinds have been steadily making a mark on the soul-jazz scene by consistently offering a unique style to the classic organ trio format. Building on that foundation, The White Blinds proudly announce their sophomore LP "Presheatecha!" (pronounced pre-she-ate-cha), featuring ten original compositions stretching out even further to blend the familiar elements of soul-jazz with funk, Latin, and reggae undertones. From the body movin' and hip-shaking single "Cal High" to the Jackie Metoo-inspired "Struttin,' rounded out with the Chester Thompson'esque organ-driven "Bay To L.A.," this LP showcases both strong songwriting and tasteful musicianship from start to finish. With the signature open drum tones of Michael Duffy to the gritty guitar stylings of Matt Hornbeck rounded out with the low-end and soaring melodic passages of organist Carey Frank, The White Blinds hold their own in the ever-evolving world of what it means to be an organ trio. "Presheatecha!" is a step forward, pushing the limits of a group whose music can best be described as instrumental soul-jazz with a backdrop of Los Angeles flair.