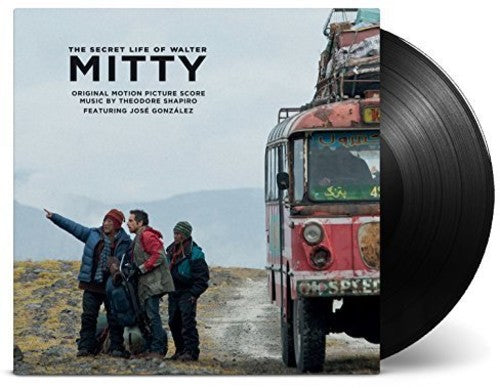 The Secret Life of Walter Mitty (Original Motion Picture Score)
Pay in 4 interest-free installments for orders over $50 with Shop Pay.
Secret Life of Walter Mitty (Original Score) - Limited 180 gram audiophile vinyl LP pressing in gatefold sleeve including insert and PVC protective sleeve. A moment comes when you stop dreaming, start living and discover your destiny. Based on author James Thurber's fantastical 1939 short story of the same name, the 2013 big screen rendering of The Secret Life of Walter Mitty features Ben Stiller directing and starring in the role of a day-dreamer who escapes his anonymous life by disappearing into a world of fantasies filled with heroism, romance and action. When his job along with that of his co-worker (Kristen Wiig) are threatened, Walter takes action in the real world embarking on a global journey that turns into an adventure more extraordinary than anything he could have ever imagined. The music that accompanies those reveries reflects the actor's innate quirkiness. Film score composer Theodore Shapiro has been the go-to guy for movie comedies starring the major comic actors of the early 21st century, including Ben Stiller, Will Farrell and Owen Wilson. Shapiro has scored numerous films, including Old School, Starsky & Hutch; The Devil Wears Prada and Blades Of Glory.