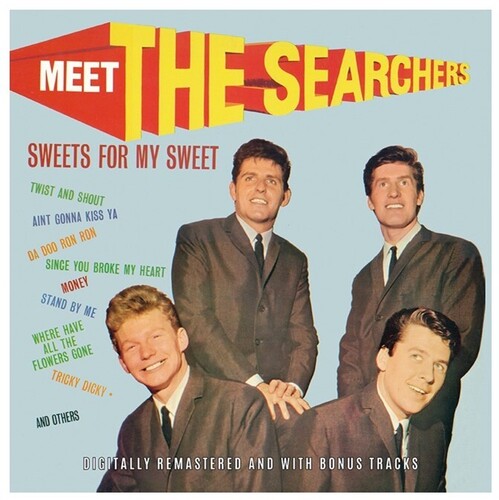 The Searchers
Meet The Searchers - 180gm Vinyl / 300gsm Board Sleeve
Pay in 4 interest-free installments for orders over $50 with Shop Pay.
Only 15 left in stock.
Limited 180gm vinyl LP pressing. From 1963, The Searchers' first album on the Pye record label, featuring their No. 1 hit 'Sweets For My Sweet' Includes four bonus tracks. The album peaked at No. 2 on the UK charts with the track 'Ain't Gonna Kiss Ya' featuring on a best-selling No. 1 EP.