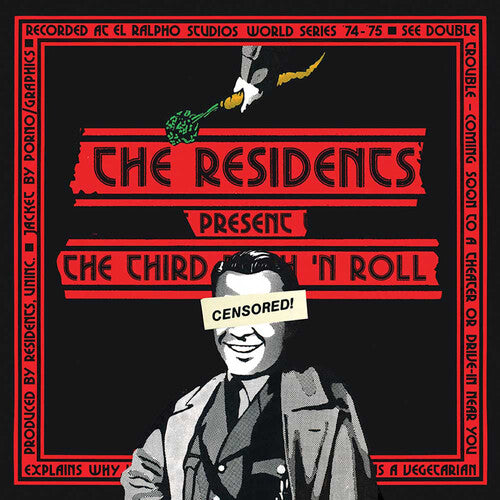 The Residents
The Third Reich 'N Roll
Pay in 4 interest-free installments for orders over $50 with Shop Pay.
Only 10 left in stock.
Double vinyl LP pressing. Formed in the early 1970s, The Residents have now been charting a unique path through the musical landscape for 50 years. In celebration of that remarkable anniversary, we present an expanded vinyl re-issue of the classic 1976 album 'The Third Reich 'N Roll'. Alongside the legendary album and a seminal live recording, this new edition includes 'Groovy Greats RDX', a new, alternative redux mix produced by The Residents using the 'Third Reich 'N Roll' multi-track tapes. Featuring new interpretations and material not included in the final original mix, 'Groovy Greats' both celebrates and denigrates the original record, just as that album did to the many garage pop nuggets it interpreted. Produced with the involvement of The Cryptic Corporation, remastered by Scott Colburn and complete with insightful new sleevenotes, this package builds upon The Residents' ongoing pREServed re-issue project, which will continue into 2023 and beyond.