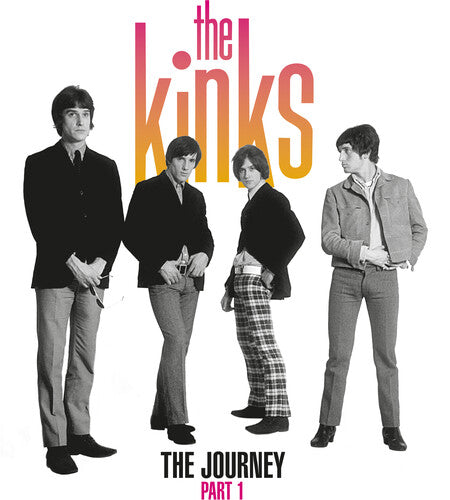 The Kinks
The Journey Part 1
Pay in 4 interest-free installments for orders over $50 with Shop Pay.
Only 14 left in stock.
The Kinks - The Journey - Pt. 1 Label: BGU/BMG Rights Management (UK) Ltd Two LP set. 2023 compilation. The Journey is a collection of tracks chosen by The Kinks' Ray Davies, Dave Davies and Mick Avory that reflect the trials and tribulations of their journey through life together as a band since 1963. Tracks are taken from all the classic original Kinks albums, including: Kinda Kinks, Face To Face, Something Else and the recently remastered 50th anniversary editions of Village Green Preservation Society, Lola, Muswell Hillbillies and Everybody's In Show-Biz.