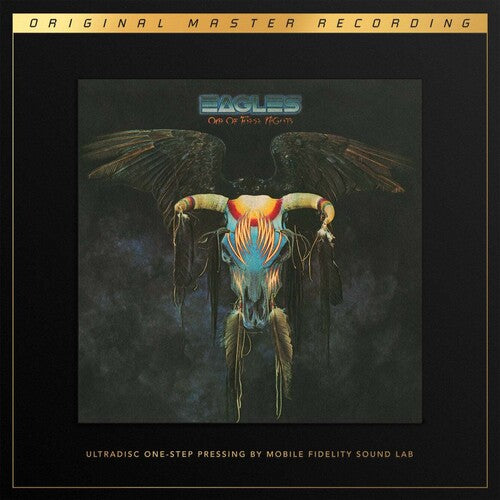 The Eagles
One Of These Nights
Pay in 4 interest-free installments for orders over $50 with Shop Pay.
Only 9 left in stock.
MOBILE FIDELITY ULTRADISC ONE-STEPBOX SET TAKES The Eagles' COMMERCIAL BREAKTHROUGH TO THE LIMIT One of These Nights stands as the final album The Eagles made before releasing the bajillion-selling Their Greatest Hits (1971-1975). The timing is telling. A coming-out party for Glenn Frey and Don Henley's songwriting skills, the studio record - the band's fourth and first to hit #1 on the charts - signifies the group's ascent to superstar status. Home to three massive singles (the title track, 'Lyin' Eyes,' and 'Take It to the Limit') and nominated for four Grammy Awards, the quadruple-platinum 1975 set solidified The Eagles' Southern California-reared sound and made the band a household name. Mastered from the original analog tapes, pressed on MoFi SuperVinyl, and strictly limited to 10,000 numbered copies, Mobile Fidelity's UltraDisc One-Step 180g 45RPM 2LP vinyl box set truly takes One of These Nights to the limit.