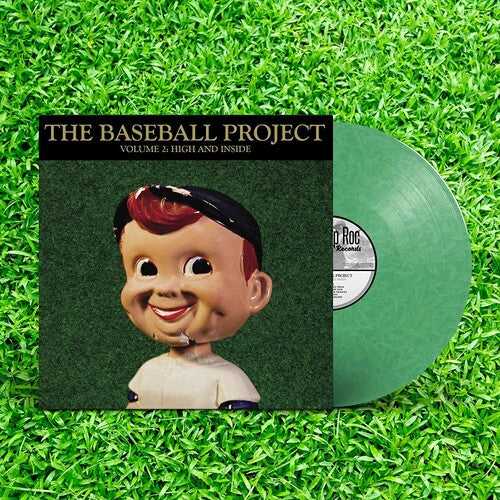 The Baseball Project
Volume 2: High And Inside
Pay in 4 interest-free installments for orders over $50 with Shop Pay.
Only 2 left in stock.
Following the success of the outfit's first album Vol. 1: Frozen Ropes & Dying Quails - the band performed on The Late Show with David Letterman, was featured in the official World Series Program and Sports Illustrated among others - baseball's sardonic rock chroniclers are back with Volume 2: High and Inside, an even more detailed look at the stories behind the stories of America's Favorite Pastime. Their second season finds band members Steve Wynn (The Miracle 3, The Dream Syndicate), Scott McCaughey (The Minus 5, Young Fresh Fellows, R.E.M.), Linda Pitmon (The Miracle 3, Golden Smog) and Peter Buck (R.E.M.) drilling down even deeper into the Byzantine, lore-laden annals of baseball history. Volume 2 also includes guests spots by Craig Finn of The Hold Steady, Ben Gibbard of Death Cab for Cutie, Steve Berlin of Los Lobos, Yo La Tengo's Ira Kaplan, as well as Chris Funk and John Moen of The Decemberists, dispelling any fears of a sophomore slump.