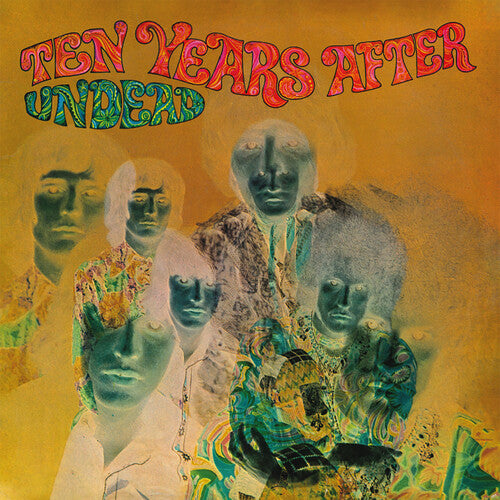 Ten Years After
Undead - Ltd 180gm Vinyl
Pay in 4 interest-free installments for orders over $50 with Shop Pay.
Only 1 left in stock.
Known initially as The Jaybirds, and then Blues Trip, Ten Years After was formed by Alvin Lee, Leo Lyons, Chick Churchill and Ric Lee in 1966, allegedly taking their name from the fact it was then a decade after Elvis Presley had burst onto the scene. The first act signed to the Chrysalis agency, the group built a fearsome reputation for their live act, with leader Alvin Lee dubbed 'the fastest guitar in the west. 'It was frequently said that the real magic happened for Ten Years After on stage, so it was with little surprise that the group's second album, Undead, was just that - recorded live at Klook's Kleek, the club above the Railway Hotel in West Hampstead - right next door to Decca's studios. Cables were passed back from the pub to the studio, and the band were captured at an early peak. It is a unique marriage of blues, rock, with elements still of trad jazz to be heard - none moreso than on their eight- minute version of Woody Herman's Woodchopper's Ball. This re-issue faithfully replicates the original 1968 Deram Records UK stereo release and is pressed onto high quality 180g vinyl.