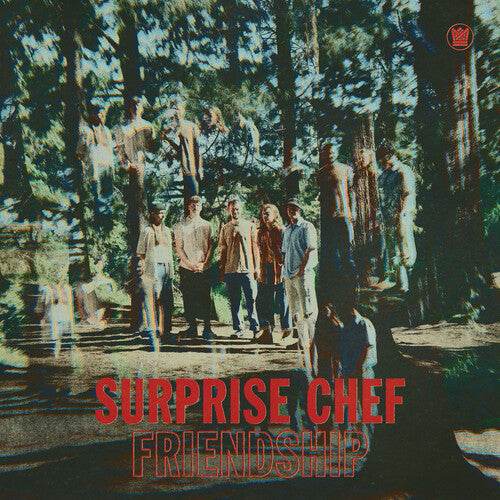 Surprise Chef
Friendship Ep
Pay in 4 interest-free installments for orders over $50 with Shop Pay.
Only 17 left in stock.
Since the release of Surprise Chef's 2022 album, Education & Recreation they have been touring across the US, Europe, and Australia selling out shows and cementing themselves as a force to be reckoned with. Releasing three albums and a string of successful 7" singles since 2019, their output is nothing short of prolific and they show no signs of slowing down with the announcement of their new Friendship EP. Friendship is a six song 12" EP recorded during the Education & Recreation sessions that stands as "a humble monument to the most crucial principle of our band: that the love we share for one another is, at all times, the most important thing". Surprise Chef holed up for a marathon of a recording session and layed down more tracks than would fit on an album. Here now, we dig in the vault from those sessions and share some absolute gems. The EP opens with "Rosemary Hemphill", a nod to David Axelrod that takes the listener through a myriad of musical changes and moods in proper cinematic soul fashion. "Friendship Theme" is a bouncy and energetic number with an infectious and driving clavinet topline that is sure to move dancefloors around the globe. "Over The Moon" is pure mood music that puts Surprise Chef's restraint and tasteful use of space front and center while "Spiky Boi" is a frantic upbeat number drenched in percussion and keyboards. SC have a heavy touring schedule for the rest of 2023 and will be finishing up the recording of their next album which is due out in 2024 in between runs.