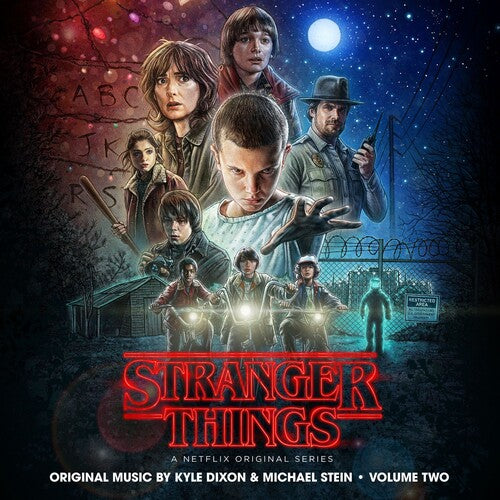 Stranger Things (Original Music: Volume Two)
Pay in 4 interest-free installments for orders over $50 with Shop Pay.
Limited double interdimensional blue colored vinyl LP pressing. A love letter to the '80s classics that captivated a generation, Stranger Things is set in 1983 Indiana, where a young boy vanishes into thin air. As friends, family and local police search for answers, they are drawn into an extraordinary mystery involving top-secret government experiments, terrifying supernatural forces and one very strange little girl. Stranger Things Vol. 2 features completely different music from Vol. 1, and is the second half of the whole Stranger Things soundtrack. Vol. 2 continues to wander through the 80's world of Stranger Things, floating between the sweeter moments which temporarily blossom amidst the danger and decay as the series comes to an end. Michael Stein explained to Noisey: "We discussed having a classic tone and feel to the music for the show but being reserved enough that it wasn't '80s cheese, while offering a refreshing quality so that felt modern as well - which is one of the qualities that drew them to our music in the first place. Having a familiarity with classic synths works but with an overall modern and forward thinking approach."