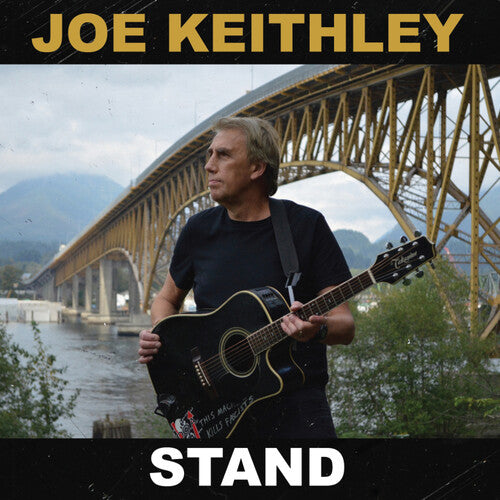 STAND
Pay in 4 interest-free installments for orders over $50 with Shop Pay.
Only 2 left in stock.
After forty-five years of leading legendary punks D.O.A., the man they call Joey Shithead aka Joe Keithley, has a new solo album out on Sudden Death Records-don't worry, D.O.A. is still touring! Stand has a rootsy, rebellious tone, as Keithley combines acoustic and electric guitar on this timely and politically charged album. Many have compared Keithley to a modern day Woody Guthrie or Pete Seeger because he has spent a lifetime standing up for what's right through his music and through his actions-Stand befits that ethic and long-held tradition. The songs cover a wide range of emotions. There's timely political stuff like "The Warrior Lives Again," "Fentanyl Blues," "This Machine Kills Fascists," and "Ginger Goodwin." Poignant songs include "Lookin'," "For A World," "People Power," and a cover of D.O.A.'s "2+2." Keithley even digs into movies and TV with his spaghetti western-inspired "Man With No Name" and an ode to Start Trek called "Men For All Ages." He really hits the mark, as he covers songs from his idols Johnny Cash, Leadbelly and Stompin' Tom Conners. On Stand, one gets a wide array of Keithley's talents: from his vocals that have never covered such a wide range, to his sterling guitar playing, to his powerful songwriting ability. To make sure the album had the right tone, Keithley got the right people to accompany him, which includes one of the best acoustic rhythm sections in Canada, Leon Power and Darren Parris, and also great keyboards from Chris Gestrin, with Jessie Zubot on violin and fantastic supporting vocals from Kinney Starr, Frazey Ford and Rebecca Jenkins.