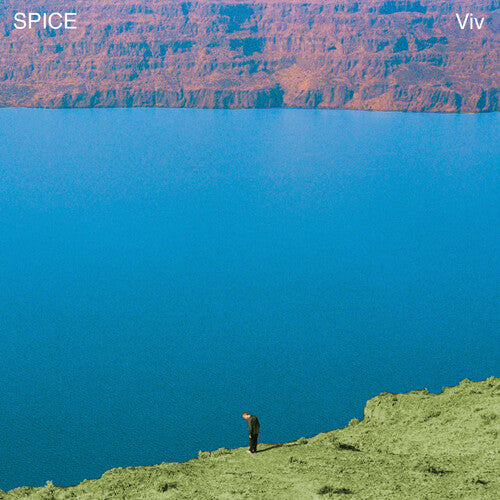 Spice
Viv
Pay in 4 interest-free installments for orders over $50 with Shop Pay.
Only 7 left in stock.
The second LP by California rock n roll unit Spice expands their palette of damaged anthems and addiction poetics with a more bristling, visceral sound, distilled from years in the trenches of bands, break-ups, and breakdowns. Singer Ross Farrar explains their chemistry succinctly: "We all got in a room and this is what came out." Viv is named for a precursor project of bassist Cody Sullivan and violinist Victoria Skudlarek, but also alludes to broader notions of vividness, sonic, visual, and otherwise. Engineered by Jack Shirley and mixed/mastered by Sam Pura in Oakland, the mix achieves that rare balance of every element being elevated but distinct, with voices, strings, and drums each given space to blaze parallel paths. Opener "Recovery" captures Spice at their stormy, weathered best, booming drums and East Bay riffs skidding out in a rockslide of rapture, regret, and bruised melody ("You sacrifice perfect days to laugh through the night / you have to get out of bed / and it's hard / and it's hard / it's so hard to admit"), peaking in Ian Simpson's poignant single-note vibrato guitar solo; Farrar agrees: "The guitar says what we cannot." Other tracks embrace the group's shredded pop potential ("Any Day Now," "Dining Out," "Live Scene") and their speedway ripper mode ("Threnody"), with detours into oblique instrumentals ("Melody Drive") and orchestral balladeering ("Ashes In The Birdbath"). But what unites and ignites these songs across different energies and arrangements is their specific sense of emotion. Rawness refined into reckonings, approaching truth, born of cold mornings, bad luck, and too many wrong turns. Waking up where you're not supposed to be, living a life you don't recognize. The album ends with no end to it's narrative, still fighting, still slipping. Farrar calls "Climbing Down The Ladder" a "relapse song - telling people you're okay but you're still fucking up." Heartbeat drums march under heartbroken guitars in an elegant downward spiral of defeat, delusion, and desperate hope, dreamed more than believed: "I said it was the last time / but I was up so high / 100 miles / 1000 miles / no me in sight / I saw into the next life / I wasn't dead / I felt so vivid in the next life."