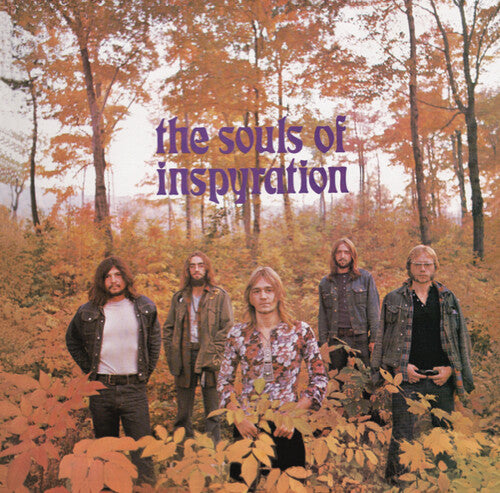 Souls of Inspyration
Souls Of Inspyration (orange)
Pay in 4 interest-free installments for orders over $50 with Shop Pay.
Only 1 left in stock.
Limited orange colored vinyl LP pressing. Eight tracks that's all that exist from this mysterious band that emerged from Sherbrooke, Quebec in time to have the honor of closing the activities at the Expo 70 musical presentations in Osaka, Japan. Their album (released by Columbia in 1970) is quite sought-after and deservedly so, with keyboard driven, melodic songs, attractive harmonies, strong vocals, and an overall sense of cohesion. Great acoustic driven songs like 'Eyes of Nature' and 'Sun Shines in the Winter', or the more hard-driving, progressive tinged 'Dil Kusha (Heart's Happiness) and 'Of Lambs and Wolves' should certainly have been compiled before, but amazingly were not. Now's the time to discover beautiful aberration, one of the unspoiled jewels of the psychedelic era!