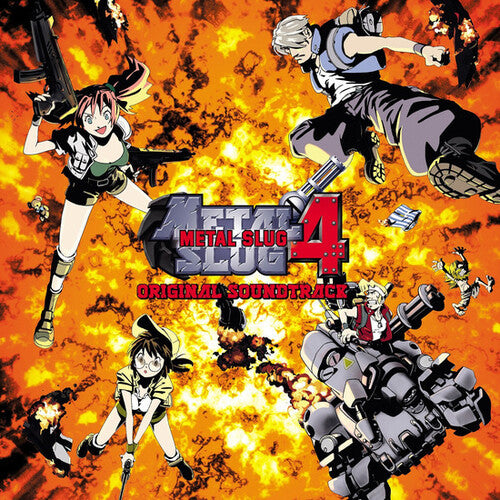 Snk Sound Team
Metal Slug 4 (Original Soundtrack)
Pay in 4 interest-free installments for orders over $50 with Shop Pay.
Only 6 left in stock.
Metal Slug 4 marks the dazzling return of the Peregrine Falcons in this unforgettable new episode of the cult series developed by SNK. In this sequel, the legendary Snk Sound Team continues it's work and signs a new explosive soundtrack with rock-orchestral sounds. The complete soundtrack was remastered and is available for the very first time on vinyl format!