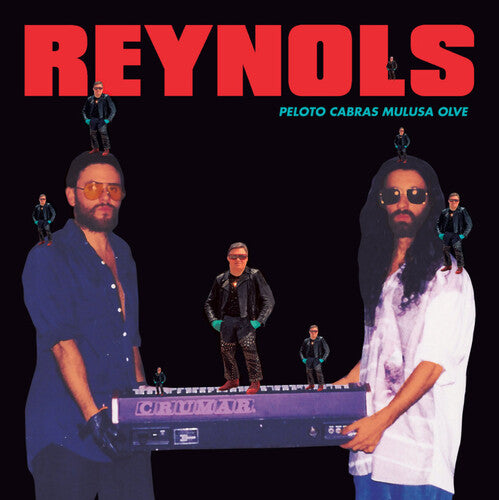 Sister Grotto
Song For An Unborn Sun
Pay in 4 interest-free installments for orders over $50 with Shop Pay.
Only 2 left in stock.
Midwife's Madeline Johnston has gone through several different iterations of her music project. In 2015, she moved into Denver's premier DIY space Rhinoceropolis, where she began learning recording on her own and primarily focusing on Sister Grotto, a long-form ambient based project. Working alongside artists like Colin Ward and Dani Rev, she was inspired by her roommate's tenacity and artistic outpouring. Madeline recorded Born to Lose / Born to Leave, Blindside, and Song For An Unborn Sun during the first half of her residency (before she started the project that would soon become Like Author, Like Daughter). Time is a major element in this group of recordings. Tracks were played in real time, slowed down, and played on top of, repeatedly, and has been referred to as an ambient sludge record. Components like the Casio SK-1, endless loop cassettes, delay and pitch shifters distort the passage of time - Layers, repetition, and analogue delay fold it back in on itself. Not unlike the sentimentality and difficulty distinguishing landmark moments of this time period for Madeline, the music itself is a sort of frenetic and meditative blur. Some of the tracks on Song For An Unborn Sun were later re-worked for the first Midwife album. Most importantly, "Song For An Unborn Sun" and "Placeholder" which became the song "Way Out." Song For An Unborn Sun was originally released as a split in 2016 on the small run cassette label Terrible Pleasures. Side A was by Sister Grotto, and Side B was by Devin Shaffer (who at the time was releasing music under the name Yarrow). The Flenser 2023 reissue will solely highlight the Sister Grotto material, remastered, along with previously unreleased songs that serve as a timestamp of that particularly magic creative era. "Placeholder (Slide Edit)" is a postcard from Madeline Johnston and Tucker Theodore's early collaboration. "Live at Wazee Union" is a recording of a guerrilla show in a former co-op art studio in the process of being demolished and replaced. It was presented and played with the help and additional instrumentation of Braeyden Jae and H Lite's Anton Krueger. The group created a shrine with about 50 votive candles to set the scene: a temporary refuge from the growing pains of gentrification. "ESP" is a play on Song For An Unborn Sun's closing track, "Hex," and was made using modified tape loops and field recordings from the industrial neighborhood where Rhinoceropolis once stood.