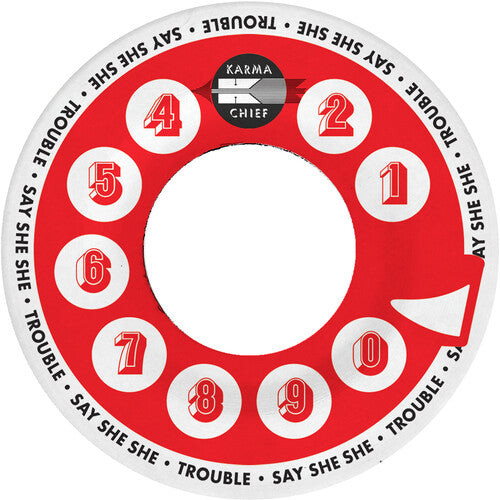 Say She She
Trouble / In My Head
Pay in 4 interest-free installments for orders over $50 with Shop Pay.
Only 10 left in stock.
The female-led discodelic soul band Say She She take you tumbling into the blazing inferno of discovering and dodging infidelity with their latest song 'Trouble'. Co-produced by former Daptone touring stalwarts Michael Buckely (Sharon Jones/ Lee Field) and Vince Chiarito (Charles Bradley, Antibalas) at their analog studio, Hive Mind Recording, in Brooklyn. The track carries a classic sound for an age-old trope of feeling like you've reached the end of a beautiful love affair that's run it's course, knowing you're out of time but still susceptible to getting pulled right back into the chaos. The wailing chorus will have you losing your head grappling with weighing up the responsibility of trying to fix a broken relationship and the lure of temptation as you find yourself falling for another. 'Trouble' leaves you engulfed in weaving vocals and gut-wrenching vibrato - caught between lofty desire and rock hard rejection.