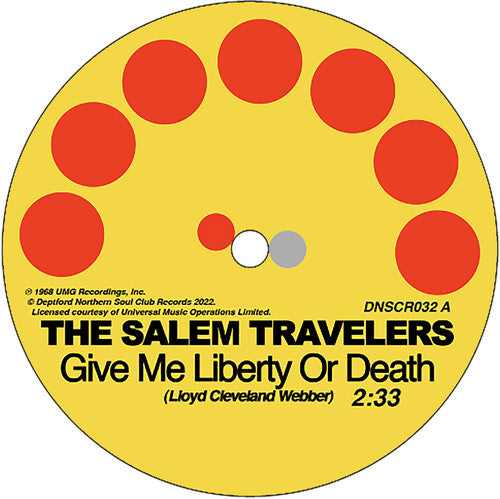 Salem Travelers
Tell It Like It Is/give Me Liberty Or Death
Pay in 4 interest-free installments for orders over $50 with Shop Pay.
Only 7 left in stock.
Chicago's mighty Salem Travelers were a transient ever-changing group who were known for soulful harmonies and glass-shattering lead singing in the 60s and 70s. These two tracks from 1928 were taken from their brief time on the Chess subsidiary Checker. The A-side, "Tell It Like It Is", a heady song grasping for the truth, is filled with wah wah guitar chops and excellent lead breaks that spice up the conga-adorned upbeat. "Give Me Liberty Or Give Me Death", is slightly slower with a Motown-styled backbeat behind a fist-pumping anthem that reels in it's churchy roots with some great vocal interplay. Both are typical of their repertoire of songs that provided social commentary on the troubles of the world.