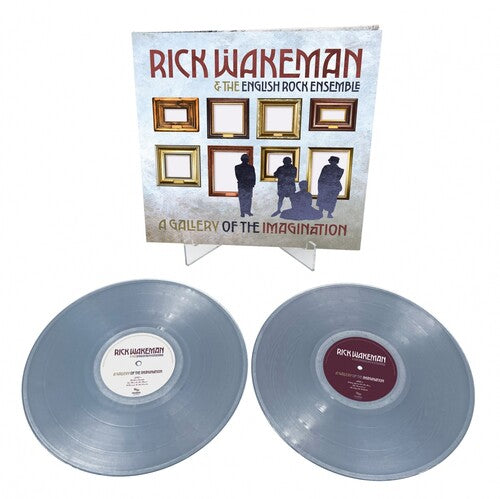 Rick Wakeman
Gallery Of The Imagination - 140gm Clear Vinyl Ltd Edition
Pay in 4 interest-free installments for orders over $50 with Shop Pay.
Only 17 left in stock.
Double clear vinyl LP pressing in gatefold jacket. 2023 release, a concept album from keyboard legend Rick Wakeman. The conception of the album began at the age of five. Rick's childhood piano teacher, Mrs Symes, taught him that musicians with instruments are like an artist with paint; something that Rick carried through his life, creating sonic paintings through his composition. Just as you might find a vast array of styles in an art gallery, Wakeman presents a plethora of musical aesthetics throughout the record. Inspired by the menagerie he created; Rick recalled the advice of his beloved teacher & has presented these tracks as pictures in a gallery; A Gallery Of The Imagination. Amongst the many clear prog influences & soaring Moog solos, Wakeman treats the ears to two solo piano numbers, which reflect Rick's classical roots & his love of the romantic period. On the other eight unconventional vocal tracks, Rick showcases the distinctive descriptive music carefully around the poetic lyrics.