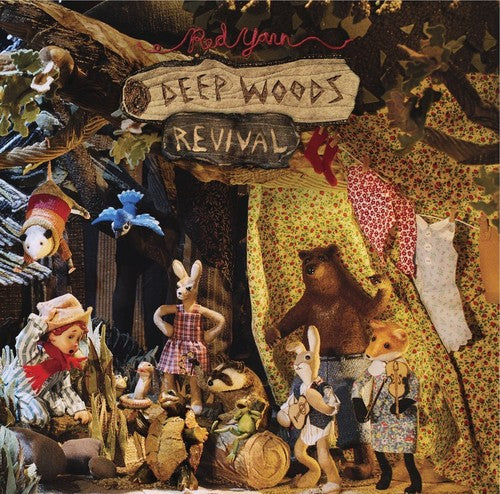 Red Yarn
Deep Woods Revival
Pay in 4 interest-free installments for orders over $50 with Shop Pay.
Only 5 left in stock.
Vinyl LP pressing. Deep Woods Revival is the second album by Portland family performer Red Yarn. He delves deeper into the American folk canon, weaving an original narrative and lyrics into traditional animal folksongs. Recorded at Type Foundry Studios with renowned producer Adam Selzer, a band of local luminaries, and a choir of friends, Deep Woods Revival is a lush and lively folk-rock song cycle about childhood freedom and discovery in the wilderness.