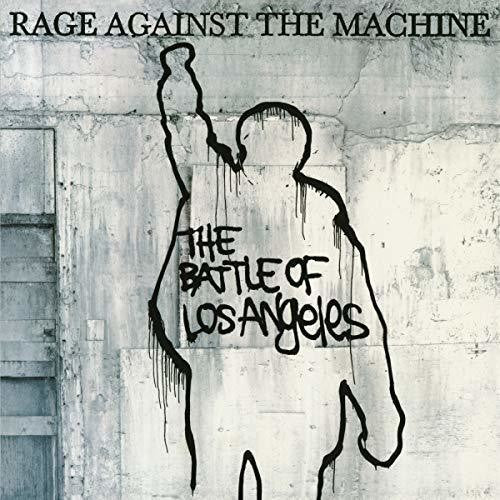 Rage Against the Machine
The Battle Of Los Angeles
Pay in 4 interest-free installments for orders over $50 with Shop Pay.
Only 18 left in stock.
Limited 180 gram vinyl LP pressing. The Battle of Los Angeles is the third studio album by rock band Rage Against the Machine, released on November 2, 1999 by Epic Records. The album was nominated at the 43rd Annual Grammy Awards for Best Rock Album. "Voice of the Voiceless", a song referring to Mumia Abu Jamal, references a letter written by Mao Zedong, called "A Single Spark Can Start a Prairie Fire." Another Rage-Mumia-Mao connection can be seen in Mumia's paraphrased words from Mao's "power grows out of the barrel of a gun" when Mumia gave his court testimony: "It is America who has seized political power from the Indian [Native American] race, not by God, not by Christianity, not by goodness, but by the barrel of a gun." Formed in 1991, Rage Against The Machine consists of vocalist Zack de la Rocha, bassist and backing vocalist Tim Commerford, guitarist Tom Morello, and drummer Brad Wilk. Rage Against the Machine is well known for the members' revolutionary political views, which are expressed in many of the band's songs.