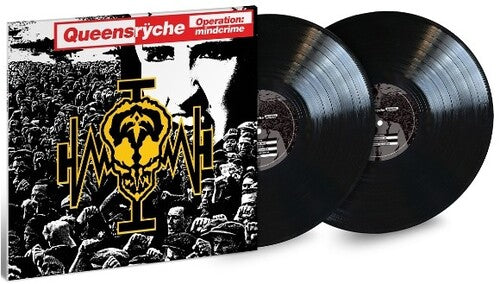 Queensrÿche
Operation: Mindcrime [2 LPs]
Pay in 4 interest-free installments for orders over $50 with Shop Pay.
Only 4 left in stock.
Operation: Mindcrime [2 LP] Operation: Mindcrime is regarded as one of the greatest concept metal albums of all time. The band's 3rd album, originally released in May 1988, is based around Nikki, a recovering drug addict, who becomes disillusioned with a corrupt society and joins a revolutionary group to assassinate political leaders. This new version was remastered at Abbey Road Studios and brings together all the available recordings to tell the story of this remarkable album on 2 LPs.