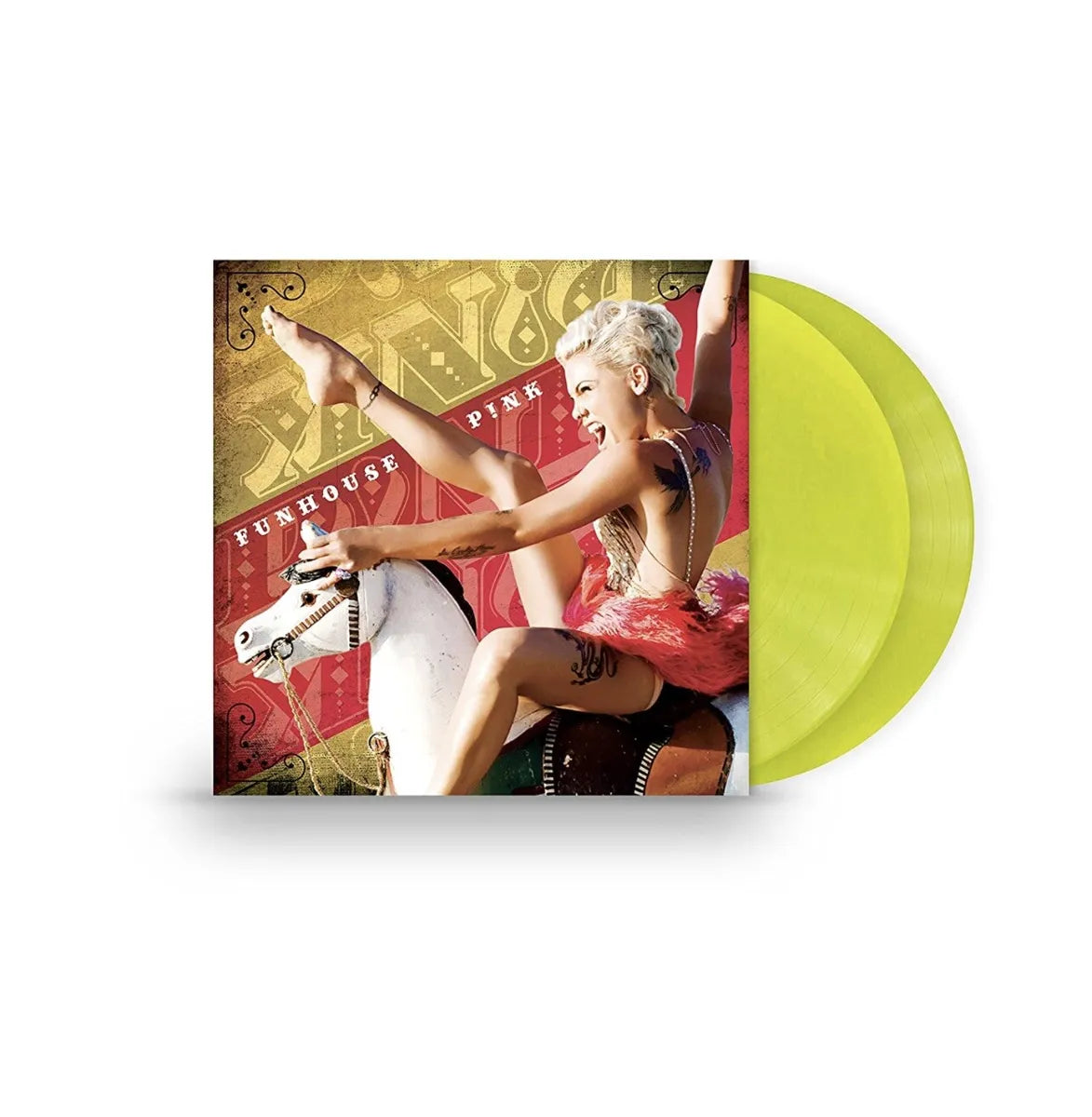 P!nk
Funhouse [Yellow 2LP]
Pay in 4 interest-free installments for orders over $50 with Shop Pay.
Only 19 left in stock.
Funhouse is the fifth studio album by singer and songwriter P!nk, released by LaFace Records worldwide on October 24, 2008. The album debuted at #2 on the Billboard 200 chart, selling 180, 000 copies in it's first week and reached #1 on the charts in seven countries including Australia, New Zealand, Netherlands and the United Kingdom. Funhouse has sold 7 million copies worldwide. Singles from the album include "Sober", "Please Don't Leave Me", "Funhouse", "I Don't Believe You", "Glitter in the Air", and the U.S. #1 single "So What". Funhouse earned P!nk three Grammy Award nominations and five MTV Video Music Award nominations. Double yellow vinyl LP pressing including digital download.