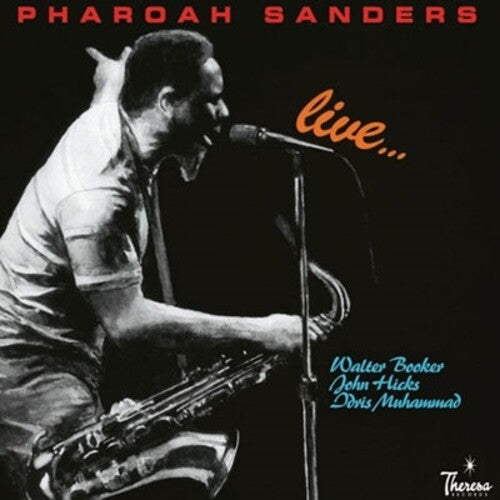 Pharoah Sanders
LIVE...
Pay in 4 interest-free installments for orders over $50 with Shop Pay.
Only 9 left in stock.
This album features Pharoah Sanders playing some no-nonsense tenor in a quartet with pianist John Hicks, bassist Walter Booker, and drummer Idris Muhammad. Sanders performs "It's Easy to Remember" (in a style very reminiscent of early-'60s John Coltrane), an original blues, and two of his compositions, including the passionate "You've Got to Have Freedom." The musicianship is at a high level and, although Sanders does not shriek as much as one might hope (the Trane-ish influence was particularly strong during this relatively mellow period), he is in fine form. Producer - Pharoah Sanders. Producer [Assistant] - Allen Pittman & Paul Arslanian.Recorded at The Maiden Voyage, Los Angeles and The Kuumbwa Jazz Center, Santa Cruz, California. Recording & Mixing Engineer - Mark Needham. Re-mastering by: Cicely Baston at Air Mastering, London.