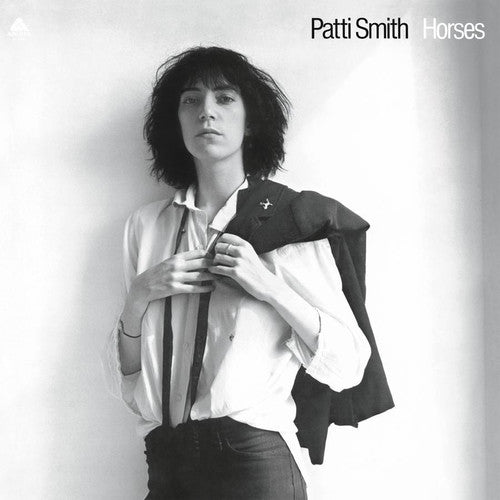 Patti Smith
Horses
Pay in 4 interest-free installments for orders over $50 with Shop Pay.
Only 18 left in stock.
PATTI SMITH HORSES - Horses is the debut studio album by American musician Patti Smith, originally released on December 13, 1975, on Arista Records. Smith, a fixture of the then-burgeoning New York punk rock music scene, began recording Horses with her band in 1975 after being signed to Arista Records, with John Cale being enlisted to produce the album. With it's fusion of simplistic rock and roll structures and Smith's freeform, Beat poetry-infused lyrics, Horses was met with widespread critical acclaim upon it's initial release. Despite a lack of airplay or a popular single to support the album, it nonetheless experienced modest commercial success, managing a top 50 placing on the US Billboard 200. Horses has since been viewed by critics as one of the greatest and most influential albums in the history of the American punk rock movement, as well as one of the greatest albums of all time. Horses has also been cited as a key influence on a number of succeeding punk, post-punk, and alternative rock acts, including Siouxsie and the Banshees, The Smiths, R.E.M., PJ Harvey and Maggie Estep. RSD. Original album, 120 gram vinyl.