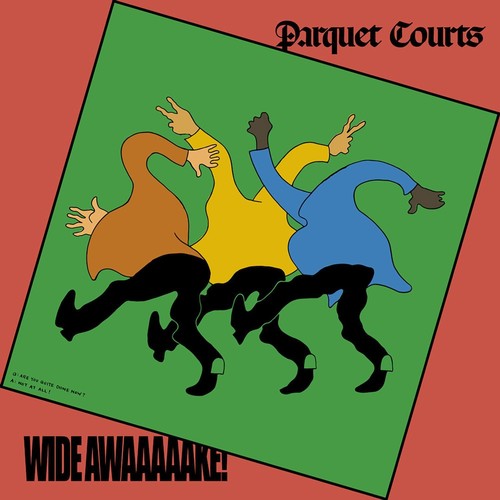 Parquet Courts
Wide Awake
Pay in 4 interest-free installments for orders over $50 with Shop Pay.
Only 8 left in stock.
Vinyl LP pressing. 2018 release. Wide Awake! Is New York's Parquet Courts' fifth record since their forma-tion eight years ago. It's also their most groundbreaking. It's an album about independence and individuality but also about collectivity and communitar-ianism. Love is at it's center. There's also a freshness here, a breaking of new territory that's testament to the group's restless spirit. In part, this may be attributed to the fact that it's produced by Brian Bur-ton, better known as Danger Mouse, but it's also simply a triumph of their songwriter's art. The songs, written by Austin Brown and Andrew Savage, are filled with their traditional punk rock passion, as well as a lyrical ten-derness, but are elevated to even greater heights by the dynamic rhythmic propulsion of Max Savage (drums) and Sean Yeaton (bass). Ultimately then the message contained in Wide Awake! Is complex. "In such a hateful era of culture, we stand in opposition to that - and to the nihilism used to cope with that - with ideas of passion and love," Brown says. For Savage, it comes back to the deceptively complex goal of making people want to dance, powering the body for resistance through a combi-nation of groove, joy, and indignation, "expressing anger constructively but without trying to accommodate anyone."