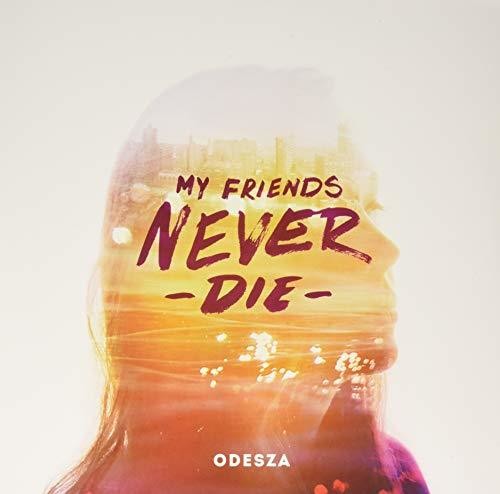 Odesza
My Friends Never Die
Pay in 4 interest-free installments for orders over $50 with Shop Pay.
Only 1 left in stock.
Vinyl LP pressing. Seattle-based production duo Odesza (Harrison Mills & Clayton Knight) began their meteoric journey in 2012 with Summer's Gone. The following spring, they released the five-song EP My Friends Never Die - a harder-hitting complement to the lush sounds of their debut - and began to build their reputation as a ground-breaking live act. In 2014, they signed to Ninja Tune imprint Counter Records to release In Return, featuring the two gold-certified singles "Say My Name" and "Sun Models", and 2017's A Moment Apart, which would go on to garner two Grammy nominations. The popularity of Odesza's most recent albums has brought with it a newfound audience that is just now discovering Summer's Gone and My Friends Never Die and their standout songs like "How Did I Get Here" and "My Friends Never Die." Mills and Knight have also proved themselves as tastemakers with the launch of the Foreign Family Collective, which is reissuing Summer's Gone and My Friends Never Die back on vinyl.