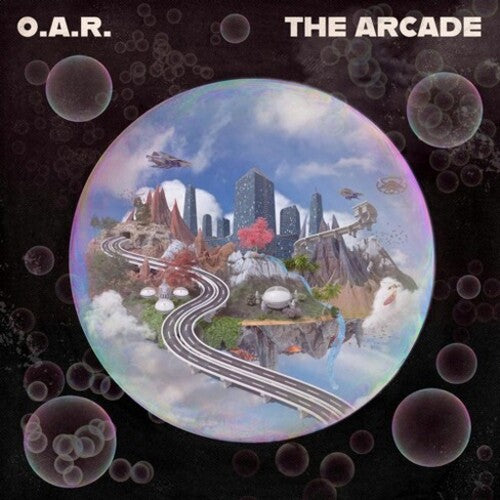 O.A.R.
THE ARCADE
Pay in 4 interest-free installments for orders over $50 with Shop Pay.
Only 17 left in stock.
Platinum-selling artist and live band legends O.A.R. release their highly anticipated tenth studio album The Arcade. A beautiful collision of organic instruments, modern production, and thought-provoking lyrics, it's a 10-song reaction in real-time to the new world we are all suddenly living in. O.A.R. joined forces with long time producers/co-writers Gregg Wattenberg (John Legend, Train), Kellen "Pom Pom" Pomeranz (John Legend, Tai Verdes), and Stephen Kellogg, and new producers/co-writers Adam Friedman (Tai Verdes, Allen Stone), Danny Chaimson, and Matchbox Twenty's Rob Thomas. "Like O.A.R. itself, the songs are a melding of multiple imaginations, games in the arcade, each one having it's own story, lights, and sounds, but all under the same roof," shares frontman Marc Roberge. The first song written for The Arcade, "In the Clouds" set the tone for the album's wide-eyed musical exploration. Additional songs off the album include "Nightlight", which explores the protective nature of being a parent in these times with it's moody urgency and syncopated guitar, "Chicago" a love letter to the city that gave the band it's first major break, "Nowhere Else I'd Rather Be" describes a lifelong love and the city they live in, "Life in the Big City" is a hopeful tribute to a close friend of Roberge's who lost his life to gun violence standing up for a stranger and "Inside Out" that has a classic O.A.R. sound and is soon to be a live staple.