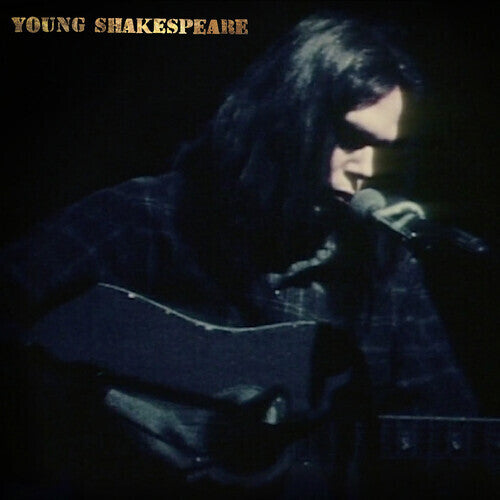 Neil Young
Young Shakespeare
Pay in 4 interest-free installments for orders over $50 with Shop Pay.
Only 8 left in stock.
Vinyl LP pressing. Live archive release. Just two months after the release of his seminal album After The Gold Rush, Neil Young played a solo show at The Shakespeare Theater, Stratford, CT on January 22 1971. The show was filmed and recorded, and the concert shown on German TV later in 1971. In 2020, while Neil and his team were reviewing his Archive for future projects, Neil re-visited the 16mm film and audio recording of this show that had been preserved in the Archive for almost 50 years. Piecing together the tapes and footage, Neil realized that he had the full concert - the film of which is the earliest live footage of Neil performing that is known to exist. As an insight into Neil's prolific song writing at the time, the concert features two songs from the recently released After The Gold Rush but four songs from the classic Harvest album that was still over a year away from being released. The wonderful set list also includes acoustic renditions of favorites such as "Ohio", "Cowgirl In the Sand", "Helpless", "Down By The River" and "Sugar Mountain".