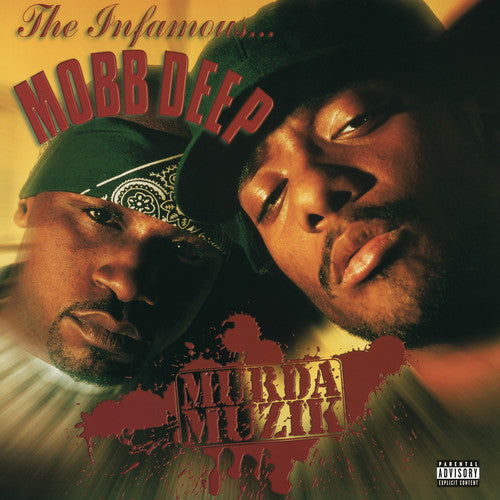 Mobb Deep
Murda Muzik
Pay in 4 interest-free installments for orders over $50 with Shop Pay.
Only 16 left in stock.
Double vinyl LP pressing including digital download. Murda Muzik is the fourth studio album by Mobb Deep, which was released on August 17, 1999. It features one of the group's best-known and most acclaimed songs, "Quiet Storm." It is also the duo's most commercially successful album to date, for shipping over one million copies in the United States and was certified platinum by the RIAA, debuting at #3 on the Billboard 200 charts. Murda Muzik also garnered positive reviews from The Source and Allmusic, among others. Mobb Deep was a hip hop music duo from the Queensbridge Houses in New York City. The group consisted of Havoc and Prodigy, and were known for their dark, hardcore delivery. Mobb Deep became one of the most successful rap duos in hip hop, having sold over three million records.