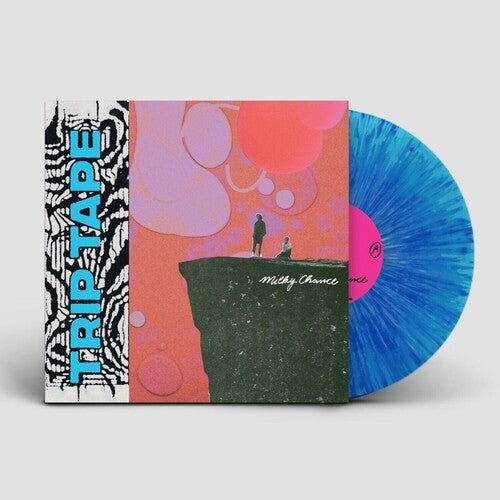 Milky Chance
Trip Tape I [Blue Splatter]
Pay in 4 interest-free installments for orders over $50 with Shop Pay.
Blue Splatter. German alternative superstar duo Milky Chance surprise mixtape, 'Trip Tape,' from 2021 is now available on Vinyl. The mixtape sees the band perform hit tracks in their very own unmistakable style, from the likes of the Weekend, Dua Lipa, Soft Cell and Rosalia as well as a stunning guest remix from Bristol-based producers Icarus.
As if that wasn't enough, the 'Trip Tape' also includes a few originals, some of them demo versions, that will ensure all types of fans are more than satisfied. 'Trip Tape' allows Milky Chance to freely explore how their signature style sounds over an eclectic song choice.
A-Side
1. Colorado
2. Tainted Love
3. Cold Summer Breeze
4. Love Again
5. La Noche de Anoche
6. Levitating
7. Save Your Tears
B-Side
8. Butterfly_Demo
9. Lights Out_Demo
10. Lately_Demo
11. Addicted_Demo
12. Colorado (Icarus Remix)