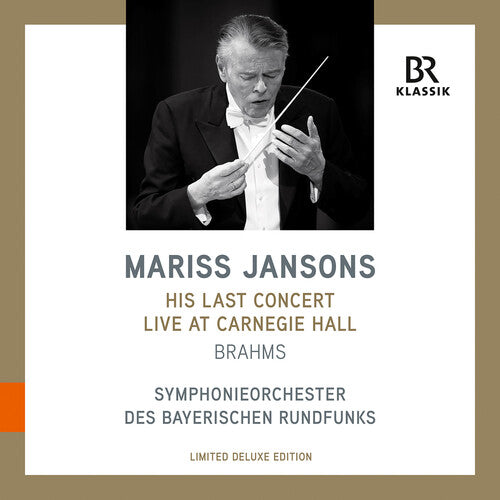 Mariss Jansons
His Last Concert Live at Carnegie Hall
Pay in 4 interest-free installments for orders over $50 with Shop Pay.
Only 1 left in stock.
On November 8, 2019, at Carnegie Hall, New York, during a tour with the Symphonieorchester des Bayerischen Rundfunks and only a few weeks before his unexpected death, Mariss Jansons conducted his final concert. On the programme was Johannes Brahms' Fourth Symphony and the latter's famous Hungarian Dance No. 5 was played as an encore. The live recording in Carnegie Hall, released here for the first time on Vinyl by BR-KLASSIK, is the great conductor's musical legacy. For the last seventeen years of his life - from 2003 to 2019 - Mariss Jansons was chief conductor of the Symphonieorchester des Bayerischen Rundfunks and the Bavarian Radio Chorus. Both ensembles and their conductor appreciated each other deeply on an artistic as well as a human level, and this resulted in numerous unforgettable concerts. Jansons' unrelenting demands on himself and his musicians, his always respectful treatment of his colleagues, and his great devotion to music all played a lead role in their work together. Mariss Jansons occupies a place of honor in the orchestra's history, and it's players will always revere and cherish his memory. With the death of Mariss Jansons one year ago, the music world lost one of it's greatest artistic personalities.