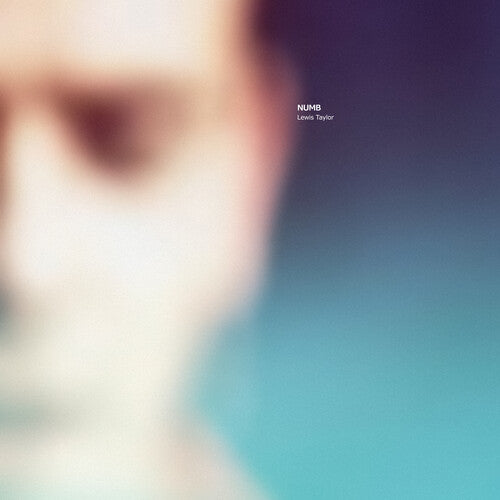 Lewis Taylor
Numb
Pay in 4 interest-free installments for orders over $50 with Shop Pay.
Only 1 left in stock.
Lost soul phenomenon Lewis Taylor's Numb finally arrives on double vinyl! One of UK soul's most fascinating artists, most enigmatic figures and most under-appreciated talents, Andrew Lewis Taylor is a prodigious multi-instrumentalist and eclectic polymath. He enjoys a fiercely loyal following which, over the years, has included celebrity champions like Bowie, Elton and D'Angelo. Numb is Taylor's sixth album, initially released on his own label Slow Reality (an anagram of his name) and licensed to Be With for this long-awaited physical edition. It captures Taylor's wholly unique, intoxicating take on lush, late-night psychedelic soul music. Lewis wrote and recorded these 10 brand new tracks after a 17 year break from making music, although the album came together over a two-year period. The years away have done nothing to dull Taylor's unique musical vision. He still astounds. The lyrical themes, however, have shifted. Understandably, more than a decade and a half of soul searching and unflinching self-examination cannot fail to influence this most honest of songwriters, and boy does it show. Numb marks a return to the darker, more mysterious side of his output: 'Brian Wilson-channels-Smokey Robinson atmospheres', as Mojo put it recently. After playing a rapturously received gig at the Bowery Ballroom in NYC in 2006, Lewis unceremoniously walked away from music and disappeared completely. An interview in 2016 shed light on some of the reasons for Taylor's withdrawal from the business, but there was no hint of a return anytime soon. Then in June 2021, news emerged out of the blue that he was readying new music alongside Sabina Smyth with whom he had worked first time around. On Numb, Lewis deftly balances stark, soul-bearing lyrics with moody mid-tempo pop-soul sheen. He deals candidly with depression, mental turmoil, even thoughts of suicide - clearly more personal than Taylor's earlier songs. The music is rich, warm and layered, with infectious melodies and hooks that stick with you. A true grower of an LP, it really does reward repeated listens. As Jim Irvin in Mojo reflected, 'despite the depths these plumb, it's a curiously uplifting experience, unfurling like a concept album about life's challenges with an optimistic beauty at it's heart.' Triumphant dubwise horns ring out yet, almost instantly, "Final Hour" takes on a dark, downbeat vibe. With lyrics that confront (and, seemingly, confound) death head-on, Lewis ensures the groove is still there, the beats still swing and your head still nods, strings glissade. Woven around delicate yet insistent piano and subtle strings over a killer bassline, the title track "Numb" is a good example of the lyrical themes throughout the album. As Taylor reflects, 'So removed I feel no pain / And for all I know I could be having the time of my life' with a coda that feels very much in conversation with Brian Wilson's finest harmonies. 'Feels So Good' is sophisticated 90s-sounding soul of the highest order. The music and vocals feel simultaneously optimistic and despondent. Downlifting. A neat trick, and one Lewis has been so adept at over the years. 'Apathy' is a mini-epic, a symphonic-soul gem which builds and glides and, eventually, soars. "Worried Mind' is another slow-builder, creeping out the gate in a sketchy, discordant fashion before climbing to half-crescendo but never quite breaking free of it's disorientating restraint. The brighter 'Please' presents a more hopeful mood, with the refrain 'I still believe' ringing out as Lewis harmonises with himself. 'Brave Heart' quietly struts from step one, as Lewis's falsetto swaggers over a downtempo backdrop with ace echoey drums, beautiful strings and serene electric guitar. Closing out Side C, 'Is It Cool' answers it's own (non-) question with a spellbinding five and a half minutes of swoonsome deep soul that oscillates between a restrained, barely-there backdrop and a lushly full musical accompaniment of acoustic and electric guitar and organ over bass and slick drums. The penultimate track 'Nearer' is a magical, soul-stirring ballad in which Lewis sings of reaching a sweet salvation and achieving a peace of mind. If the hairs on the back of your neck aren't standing up by the midway point, you might need to check your pulse. Album closer and true tear-jerker 'Being Broken' places Lewis's gorgeous voice high in the mix and the wordless falsetto and melodies invite you to ponder what Pet Sounds might sound like if it were refashioned as a dubby 21st Century electronic soul album. Astonishing. Simon Francis's vinyl mastering spreads out the ten tracks over a double LP so, as ever, nothing is compromised. And as usual, the records have been cut by Cicely Balston at Air Studios and pressed at Record Industry. Turn it up and let the Lewis Taylor sound envelop you.