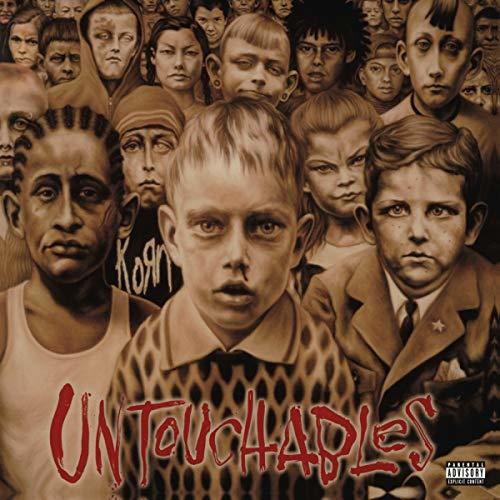 Korn
Untouchables
Pay in 4 interest-free installments for orders over $50 with Shop Pay.
Only 19 left in stock.
Double vinyl LP pressing. Untouchables is the fifth studio album by nu metal band Korn. The album was officially released on June 11, 2002 and featured the Grammy-winning single "Here to Stay". Untouchables debuted at #2 on the Billboard 200. Korn formed in 1993. The band is known for starting the nu metal genre and making the genre become mainstream. Korn's influences include Alice in Chains, Pantera, Cypress Hill, Ice Cube, N.W.A, Rage Against the Machine, Sepultura, Geto Boys, Van Halen, the Pharcyde, Nine Inch Nails, Deftones, Dr. Dre, and Mr. Bungle. A lot of Korn's work has been inspired by hip hop music. Regarding their influences, bassist Fieldy stated "The Rolling Stones, Led Zeppelin - those bands haven't influenced us in any way. Nobody in the band ever listened to that stuff. Our musical history starts with the Red Hot Chili Peppers and early Faith No More. As a band, that's where we begin."