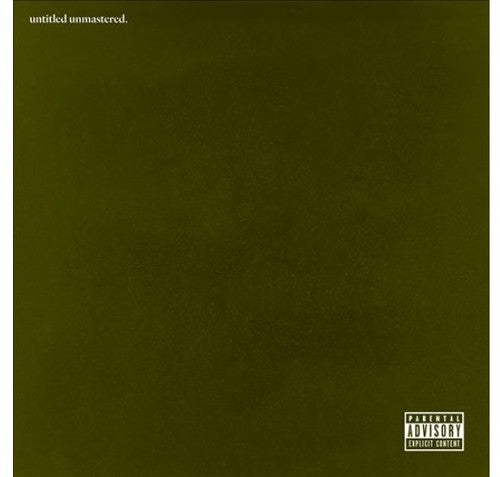 Kendrick Lamar
Untitled Unmastered.
Pay in 4 interest-free installments for orders over $50 with Shop Pay.
Limited vinyl LP pressing. 2016 release from the R&B sensation. Having treated fans with new music during various TV performances over the past year, Top Dawg Entertainment alongside Aftermath Ent/Interscope Records release untitled unmastered. By Kendrick Lamar. An eight song project which features studio versions of the untitled songs Kendrick performed on The Colbert Report, The Tonight Show with Jimmy Fallon and his performance at the 58th annual Grammy Awards show. The album's tracks are previously unreleased demos that originated during the recording of Lamar's album To Pimp a Butterfly (2015), continuing that work's exploration of politically-charged and psychological themes, as well as it's experimentation with free jazz, soul, avant-garde, and funk styles.