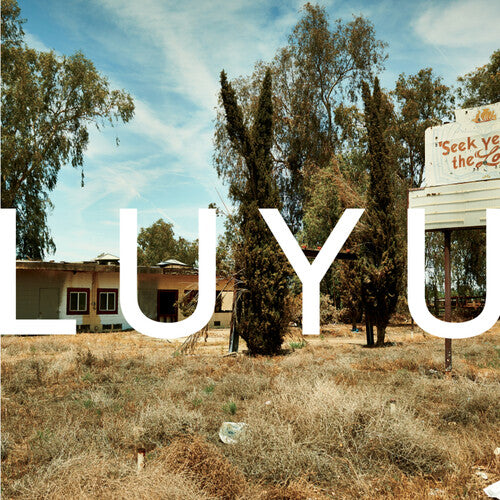 K. Leimer
Luyu
Pay in 4 interest-free installments for orders over $50 with Shop Pay.
Only 11 left in stock.
"These things happen," says K. Leimer of LUYU. Listen Until You Understand is a test drive through an obstacle course designed for new instruments, arrangements, juxtapositions, and real-time experiments dedicated to leaving the original impulses untouched and unadorned. Joined at times by digital percussionist Dolphie Stein, the music throws itself against itself without loyalty to genre or form, mashing granular particles into a tremulous spectrum of soundwalls, transitions, noise, distortions, and the occasional clearing. As close to live improvisation as one can get in a multitrack studio setting, LUYU takes generative techniques and drops them into short-form events by building it's soundstage in thickets of shifting elements, collapsing phrases, broken signatures, and implied patterns. An outlier in Leimer's catalog of general stillness and subtle detail, LUYU revels in the bare sound of things usually hidden in the mix. Kerry Leimer founded Palace Of Lights in 1979. Leimer's work has also been issued by Abstrakce, Autumn, First Terrace, Les Giants, Invisible Inc., Origin Peoples and RVNG. His work is included in the Cherry Red Noise Floor compilation series and his early cassette work is featured in the critically acclaimed VOD box set American Cassette Culture. Leimer has been actively producing music since the mid 1970s-his current catalog includes twenty solo albums plus collaborative albums with Savant, Marc Barreca, and Three Point Circle. Recent soundtracks include work for video artists Cristiane Bouger and Fred Birchman, HBO's How To With John Wilson and the Netflix documentary John Was Trying to Contact Aliens. His work is included in the collection of The British Library.